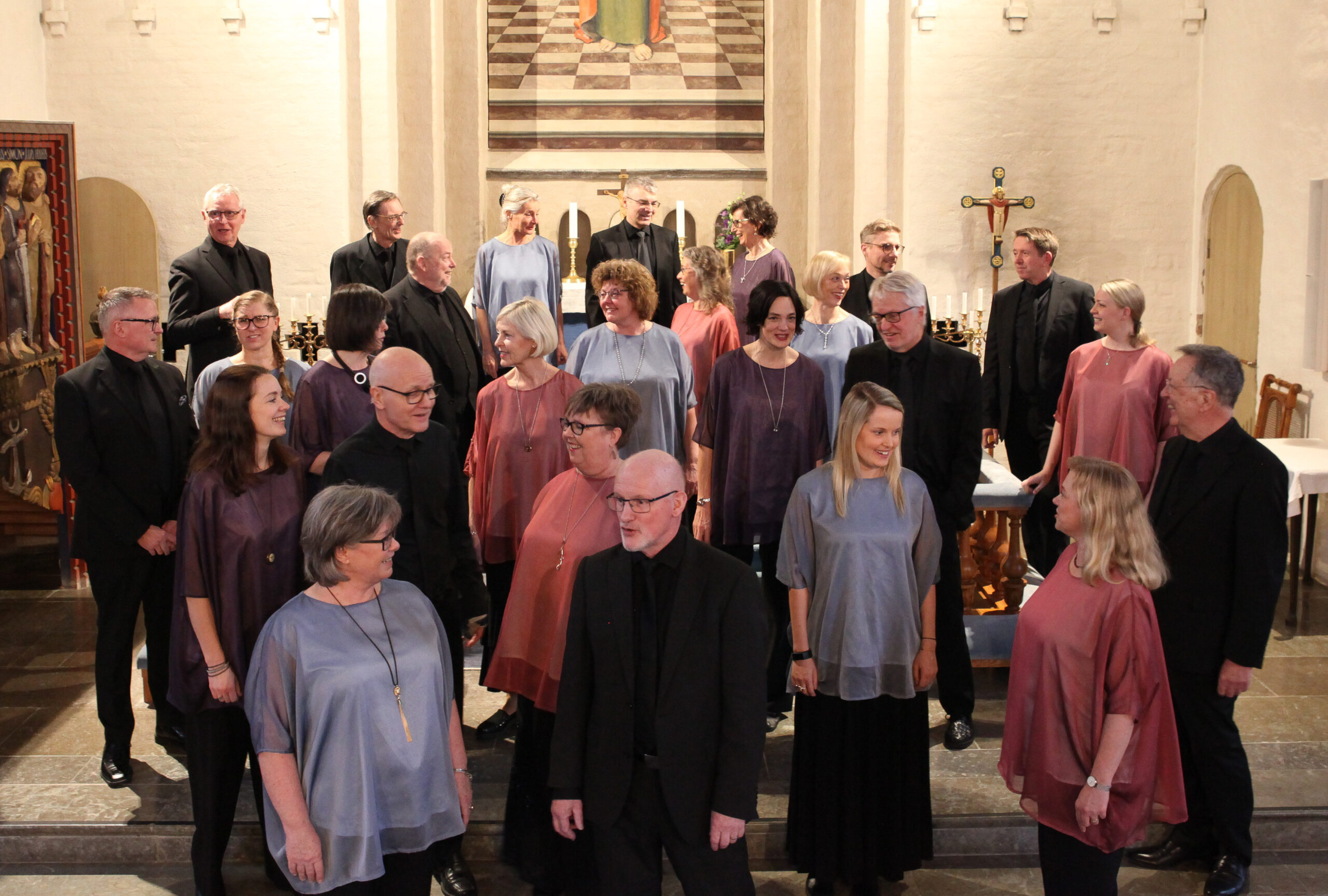 About the choir
Halmstads vocal ensemble has since its foundation in 1989, enriched the choir society of southern Sweden with its beautiful singing. The choir, with its around thirty singers from Halmstad and the surrounding area, has under its conductor and founder, Göran Persson, performed in a wide variety of concerts. Everything from a cappella concerts to grand oratorio projects. Collaborations with a number of great musicians, artists and composers has led to several performances.
Smaller tours in Sweden have been followed by longer ones to the Baltics, Czech Republic, England, Denmark and Germany. The choir have also taken part in festivals in Poland, Wales, Germany and Austria.
The vocal ensemble has also done two CD-recordings. The christmas album "A babe is born" 2005, and "Poem" 2009.